One way to cure creative block is by taking a break and looking for inspiration somewhere out there.  Sure, the internet is pretty much full of awesome things but instead of going to tumblr or to pinterest for inspiration why don't you just watch a movie instead? Besides an hour or two away from the computer screen with a good bowl of popcorn and your favorite soda on the side will help. This is why we here at YTD have compiled a list of the must watch films that will definitely smash that wall of creative block that is standing on your way to create awesome work.
Now prepare that bag of popcorn and let's get things started then:
---
1. 
Art & Copy
(2009) – A showcase of the greatest and influential minds of advertising behind the infamous campaigns like I Love NY, Got Milk?, Where's the Beef?, Just Do It, Think Different and many more. A must watch not only because it is creatively engaging but you will get to know the behind the scenes of how these timeless campaigns are made.
---
2.
Dreams
(1990) – A collective visual treat of eight short films some of which overlap in terms of characters and theme. The movie is based upon the dreams of director Akira Kurosawa. This movie will keep your eyes glued to the screen because of the beautiful and stunning scenes aided by outstanding cinematography work.
---
3.
Bomb It
(2007) – Bomb It explores the world of contemporary street art from the very first works of Cornbread who is considered as the "Father of Modern Graffiti" to the works of Shepard Fairey (aka Obey) and Ron English. Jon Reiss also traveled the world to interview and hear the thoughts of other world renowned graffiti artists.
---
4.
Persepolis
(2007) – Marjane Satrapi's hit biography/graphic novel big screen adaptation stayed true to its printed counter part. The movie is about Marjane's firsthand experiences of the Iranian Revolution of 1970 that resulted to the Shah's defeat in Iran but was later ruled by Islamic fundamentalists that forced Marjane to leave her country to escape the newly founded government's tyranny. The movie won the Jury Prize in the 2007 Cannes Festival and was well recognized by different award giving bodies across the globe.
---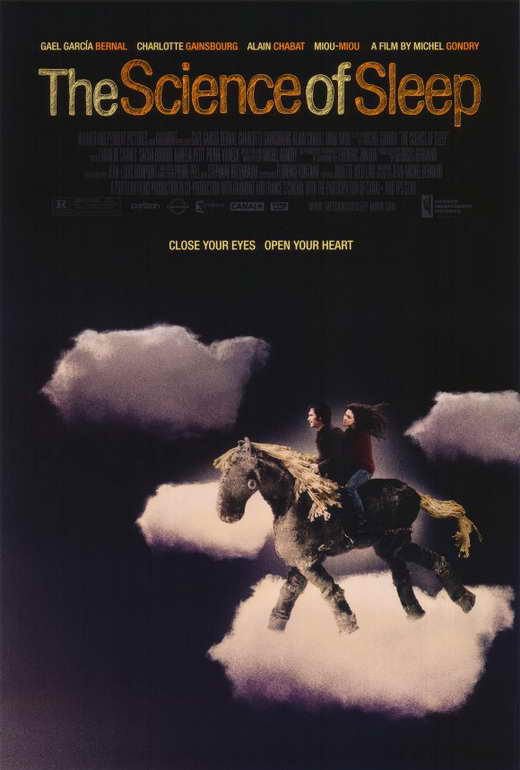 5.
The Science of Sleep
(2006) – This movie is like one huge jigsaw puzzle of dreams and reality where you and the protagonist Stephane Miroux share the same struggle of differentiating and fitting the pieces together. This is Michael Gondry's follow up to his critically acclaimed
Eternal Sunshine of the Spotless Mind
what's to love in this movie is the use exceptional use of the props to create Stephane's dreams and imagination.
---
6.
Enter the Void
(2009) – A hallucinating and psychedelic master piece by Frenchman Gaspar Noe that takes us to a journey of the life and death of Oscar in the neon lights filled streets of Tokyo. The movie was given the Special Jury Award and Best Cinematography during the 2009 Cannes Film Festival. A word of advice before watching: this movie is not for the photosensitive and the faint of heart.
---
7.
Paprika
(2006) – What if there comes a time when you can record and watch your dreams? Sounds amazing isn't it? But watching Satoshi Kon's sci-fi thriller Paprika will make you think twice about that. The animation style and the fluidity of this movie is just stunning that to fully enjoy it you must see this film twice.
---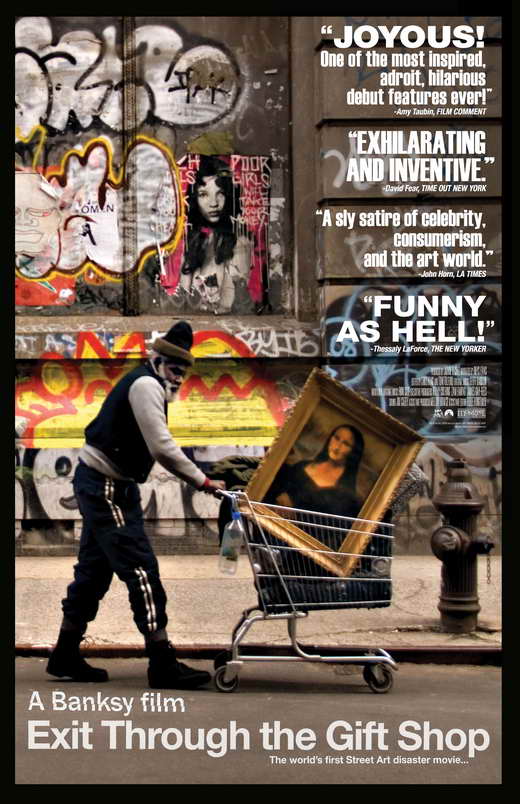 8. 
Exit Through the Gift Shop
(2010) – Thierry Guetta is an amateur filmmaker obsessed by taking video of anything and everything. After meeting with his cousin street artist Space Invader Thierry finds himself doing a documentary about graffiti and to his luck (and obsession) he meets the world-renowned London-based street artist Banksy. This is a must watch not only because it is hilarious and gives us a fresh real take in the world of street art but it also begs the question:
Is that art or just brain fart?
---
9.
Advertising Rules!
(2001) – Viktor Vogel is a young eccentric man who just wants to find his path to success, Rosa who later becomes Viktor's love interest wants to be noticed in the art world and Eddie Kaminsky is a advertising veteran who just want his golden ticket way out. The movie mainly tackles the dirty side of creativity which involves idea theft and its repercussions in a crazy hilarious way.
---
10. 
Waltz with Bashir
(2008) – Ari Folman's mix of animation and war documentary where he walks us through his personal quest to reconstruct his memories and also to find out the connection of his recurring nightmares and the first war in Lebanon during the early eighties. The movie looks like something that came out from a graphic novel due to its animation style which makes it all the more interesting and fun to watch.
---
11.
Helvetica
(2007) – The world renowned typeface in the world is given a tribute on its 50th anniversary. Gary Hustwit explores the influence of the typeface to design and how designers use it to communicate to the world.
---
12.
A Scanner Darkly
(2006) – Here's a fun interesting fact: in a behind the scenes video director Richard Linklater mentioned that it took his animation team 350 plus man hours rotoscoping every minute of the film. The whole film spans for 100 minutes so just imagine the tantamount of work for the animation team that had to be done.
---
13.
Objectified
(2009) – Have you ever wondered who designed the stapler? What about the park bench that you just sat on while waiting for the bus? Objectified is a documentary film by Gary Huswit the same guy who gave us Helvetica. The movie talks about our complex relationship with the seemingly mundane objects that surround us throughout our lifetime and the process of how designers put them into life.
---
14.
The September issue
(2008) – If you ever wonder what is it like to work for Vogue then you better watch this. From conceptualization to the final processes of production R.J. Cutler gives us dibs on what is it like working with the likes of Anna Wintour and her team of professionals just to put out the September Issue.
That ends our list for now and we hope you guys enjoyed it!
If you have any other movies that beat creative block away we suggest that you guys tell us because we love to hear your thoughts! Do check us out in Facebook, Twitter and Google+ also don't forget to subscribe to get the latest dibs in all things graphic design.