Even before the rise of digital media people have been using themselves as models to create stunning pieces of art. The earliest known self-portrait dates back in the Amarna Period of Ancient Egypt where Egyptian sculptor Bak carved a portrait of himself and his wife Taheri out of stone. Fast forward to the renaissance-era when the cheap mirror was invented  artists like Jan van Eyck and Albrecht Durer painted some of the  infamous self-portraits in history.  When photography was introduced more and more people have done self-portraits whether for artistic needs or just for personal reasons.  Famous photographers like Nobuyoshi Araki and Diane Arbus, even prolific director Stanley Kubrick have made their self-portraits.  Now with the digital age, the access for tools and knowledge to come up with a self-portrait is all too far easy and can be done in just a snap.
Whether you consider yourself as an artist or not, coming up with a self-portrait is one of the most fun things you can do on your  spare time, but what if you are frustrated because of creative block or you are growing tired of your ideas? Even more if you need to change your Facebook profile picture for the umpteen time to keep things fresh and interesting for the followers.  Don't worry because we got you covered.  Today we have compiled some of the most interesting self-portraits that will inspire you to get on you toes and start working on that new self-portrait.
Illustrations/Paintings
Photography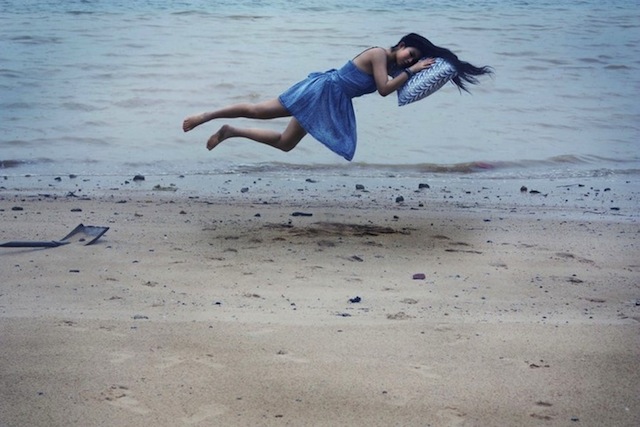 Self-Portraits of Renowned Artists
Stanley Kubrick
Frida Kahlo
Sally Mann
Amadeo Modigliani
Nobuyoshi Araki
Henri Matisse
Andy Warhol
Eugene Delacroix
Vivian Maier
Pablo Picasso
Eve Arnold
Sofonisba Anguissola
Robert Capa
Artemisia Gentileschi
Van Gogh
There you have it guys! We hope that you enjoyed this collection of amazing self-portraits and we hope that this post got you inspired to make yourself one.  Hit the comments section below and tell us what do you guys think as well as which is the best piece here for you.
Do follow us on Facebook, Twitter and Google+ also do not forget to subscribe to get first dibs on all things awesome here in YTD!